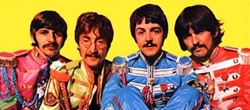 Few days seem to me as compelling as those summer days when storms breed in the great sagelands to our south.
The coming of a thunderstorm creates an aura of anticipation unique among weather phenomena, a curious mixture of dread, lest the storm unleash a deadly lightning bolt, and optimism, that it might cool the fetid air and water the garden besides.
I track the cells in the most modern of ways, by checking the latest Doppler radar on my smartphone.
And yet I also brace for storms the way humans have done for millennia.
I wait. And watch. And listen.
I like nothing so much as sitting in a chair in my yard, watching the clouds clog the southern horizon, starting as individual cottony puffs that coalesce into a curtain of steel gray, like the bow of a battleship.
I'm fascinated by how the air becomes still and somehow heavy in the minutes before the storm breaks, a sort of pregnant pause when the light turns a peculiar shade of pale yellow-green and the thunder, still distant, echoes with the malevolence of an unseen artillery battle.
Source:Baker City Herald