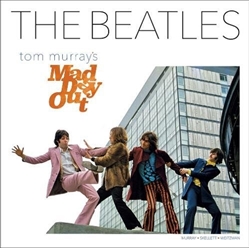 Beatlemaniacs are in for a treat … in the form of rare photographs.
As the story goes, one fine summer day back in July 1968, British photographer Tom Murray photographed Paul, John, George, and Ringo throughout the streets of London. The shoot took place quite literally on the run, so as to avoid screaming Beatles fans in hot pursuit. This frenzied dash around the city was the inspiration for the collection of images: "The Mad Day: Summer of '68." These images would prove to be the final publicity shoot for the Fab Four together (they broke up in 1970), and are often hailed the most significant color photos of the band.
Here's where it gets interesting.
Source: Holly/boweryboogie.com