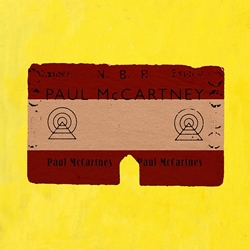 Friday came and went without the new Paul McCartney album a television report said was headed our way, but the Beatles legend continues to drop hints that something big may be announced soon.
This morning, that included tweeting out an image that looks an awful lot like an album cover, featuring what appears to be a red ticket on a yellow background with his name and the letters "N.B.P." on it.
If McCartney is about to release a new album - and if you still feel like speculating, tomorrow (June 18) is his birthday - it would be his first collection of new material since New, in 2013.
McCartney had been hinting at at releasing new music this year, mentioning on his website in January that he was "putting the finishing touches" on a new album.
Source: ultimateclassicrock.com