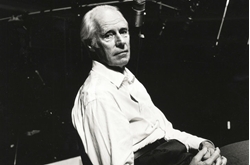 London's world famous AIR Studios, originally founded by Beatles producer Sir George Martin in 1969, has been sold to a Russian investor for an undisclosed sum.
The studio was put up for sale earlier this year by its owners Richard Boote and Paul Woolf, both aged in their late 60s, who wanted to pass it on to someone younger who could grow the business.
Its new owner has not been officially named, but Billboard understands it to be Maxim Demin, a Russian businessman who has fully owned British Premier League soccer club Bournemouth since 2013.
The Financial Times has also named Demin -- a low profile figure who does not give press interviews and is believed to have made his fortune in the petrochemicals industry -- as AIR's buyer. The studio, based at Lyndhurst Hall in Hampstead, North London, is yet to comment.
Source: Richard Smirke/Billboard