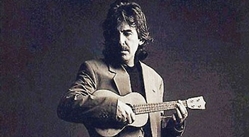 THE widow of George Harrison has agreed to support the creation of a memorial garden in Henley.
Mayor Kellie Hinton wrote to Olivia Harrison to see if she would back the idea and her husband's charity confirmed she was in favour.
The town council will now work with Mrs Harrison and the Material World Foundation to find a suitable location.
Plans for a memorial in the town have been mooted for years. Mrs Harrison was against plans for a statue to the former Beatle, who lived at Friar Park. Councillor Hinton said: "We were only comfortable doing something if Olivia was going to support us.
"We know from previous discussions that she did not want anything near the house. We looked at locations in Mill and Marsh Meadows, which are tranquil and by the river. There were other areas we looked at which could be suitable."
The Mayor met with representatives of the foundation in October, when they discussed the possibility of a garden. Cllr Hinton said: "We had a 45-minute meeting and went over some of the possible locations, which they could look at in their own time. On the same day we had a message saying they wanted to do it.
Source: henleystandard.co.uk