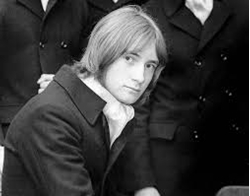 The moment when Phil Collins thought he'd been fired by ex-Beatle George Harrison…
When the Beatles had split following their final album, Let It Be, and each member started to pursue solo ventures, George Harrison started work on his album All Things Must Pass – and Phil Collins was drafted in to help.
At the time Collins was in Flaming Youth – a British rock band from the '60s – when their manager got a call from Ringo Starr's chauffeur who was looking for a percussionist, and Collins was put forward for the job.
"So I went down to Abbey Road and Harrison was there and Ringo and Billy Preston and Klaus Voormann and Phil Spector, and we started routining the song," Collins recalled in an interview with Classic Rock.
Source: Sian Hamer/smoothradio.com