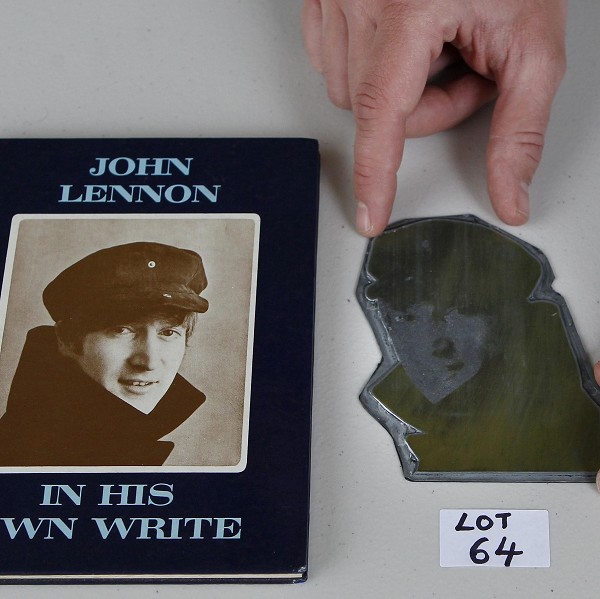 The metal plates were used to print words and illustrations by the Beatle in the 1964 book John Lennon, In His Own Write, – the first solo project by any of The Beatles.
Featuring a photo of Lennon taken by Robert Freeman, the book included an introduction by Paul McCartney detailing how the band first got together in Liverpool and contained Lennon's short stories, poems and line drawings, often surreal, whimsical and nonsensical with the Beatle using free association and improvisation.
The book was also transformed into a play, co-authored with Victor Spinetti, who directed, at the National Theatre.
The publication became an immediate success and has been reprinted many times but first-run copies are rare.
Other Beatles memorabilia sold at Stockport-based Omega Auctions were a letter to Warrant Officer Class II James Macdougall requesting his attendance at Buckingham Palace to collect the MBE on the same day as The Beatles collected theirs, which fetched £7,200.
A call sheet from the film A Hard Day's Night signed by all four band members and Spinetti, who played the TV director, was bought for £3,600 and a signed in-flight menu ahead of filming abroad for the film Help was snapped up for £6,000.
A rare programme of the Beatles performance at the Urmston Show in August 1963 sold for £1,700.
You can read the original article HERE