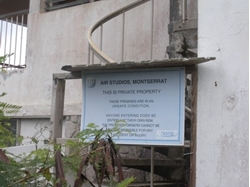 When money flowed like water in the music industry, album recording budgets were as big as they needed to be. To soak up that money, expensive state-of-the-art recording studios were built all over the world.
In 1979, Beatles' producer George Martin decided to expand his Associated Independent Recording Studios–henceforth AIR Studios–to the island of Monserrat in the northeast Caribbean.
It was an astounding facility. Everyone from The Rolling Stones and Elton John to Black Sabbath and Lou Reed hired the live-work studio. Dire Straits' Brothers in Arms, one of the best-sounding CDs of all time, was made there.
Source: Alan Cross/ajournalofmusicalthings.com