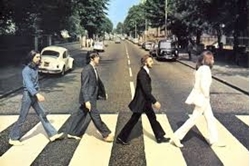 The Beatles' upcoming expanded box set of 1969's Abbey Road promises another treasure trove of previously unheard music. But with no track listing available yet, eager fans are left to guess about just what will be included on the reissue.
Will we finally get an officially released version of the medley in its intended order? George Harrison's lost guitar solo on "Here Comes the Sun"? The extended version of "Carry That Weight"? "Her Majesty" with John Lennon on slide?
Until the official news arrives, it's all conjecture. But here's a deeper look at some of the most intriguing leftovers from the sessions that produced Abbey Road.
First, note that many of these songs began their lives well before the album's main recording dates in the summer of 1969. The Beatles' initial run-throughs of "Mean Mr. Mustard" and "Polythene Pam" actually date back to the White Album demo sessions on May 29, 1968, at George Harrison's Kinfauns estate in Esher.
Source: ultimateclassicrock.com