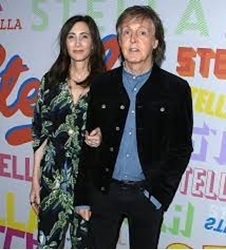 NANCY SHEVELL is the third wife of Sir Paul McCartney.
But what do we know about her? Here's all you need to know.
Nancy Shevell is an American businesswoman.
She studied transportation at Arizona State University, and was the only woman in the department's graduating class, Closer reported.
She was a former member of the board of the New York Metropolitan Transportation Authority and worked as vice president of the New England Motor Freight - her family's business.
In 2019, Nancy had to declare her family firm bankrupt after it racked up millions of dollars in debt.
Source: Penelope Min, Robyn Morris/the-sun.com