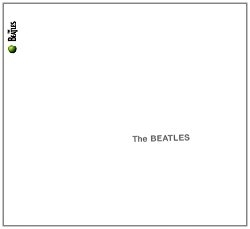 We're just eight days away from the release of the 50th anniversary edition of the Beatles' Sgt. Pepper's Lonely Hearts Club Band which was painstakingly remastered and expanded by Giles Martin, the son of the Fab Four's original producer, George Martin.
Giles has now revealed (and retracted somewhat) that he is ready to move on to his next project, the Beatles' 1968 album The Beatles (aka The White Album)
The White Album was an oddity for the band. It was their only double album and the only one where a single was never released to radio; however, you would never know it from listening to classic rock stations who still play a wide selection from the set as if they had been chart toppers including Back in the U.S.S.R., Ob-La-Di, Ob-La-Da, While My Guitar Gently Weeps, Blackbird, Rocky Raccoon, Birthday and Helter Skelter. The album also contains a trio of songs that could be placed among the most beautiful from the Beatles catalog, Julia, Good Night and I Will.
Martin told the BBC on Thursday morning "The White Album, which is the next release – that is where they started becoming indulgent. There are 70 takes of Sexy Sadie, for instance. The efficiency went slightly out the window. There's a lot of stuff. So, it's getting the balance right.
By:VVN News
Source: Vintage Vinyl