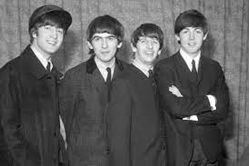 A JOHN Lennon plaque is to be erected in Edinburgh where his aunt lived to mark his many summers spent in Scotland's capital.
The plaque is set to be placed at the foot of Ormidale Terrace in the Murrayfield area, where the Beatles star regularly spent time with his aunt and cousin until the age of 17.
Lennon is said to have penned the song Rain, the B-side to 1966's Paperback Writer, in the cupboard under the stairs at his aunt's house.
The plaque is set to be unveiled with an event in Roseburn Park featuring Beatles music, with organisers looking into securing a tribute band.
Source: Steph Brawn/thenational.scot