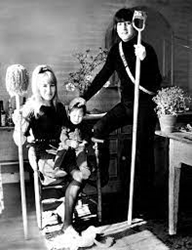 Julian Lennon has opened up about his "love-hate" relationship with The Beatles' classic track 'Hey Jude'.
The musician and son of late Beatles icon John Lennon talked about the song – which remains one of the Fab Four's biggest hits – during a recent appearance on the Club Random With Bill Maher podcast.
"I have a love-hate [relationship] with it, I have to say," Julian explained (via Loudwire).
"I've probably heard that song and heard renditions of [it] more than most people alive. And even my dear friends send me babies in nappies playing guitars [and] singing 'Hey Jude', which I really don't need."
He continued: "I'm thankful for the song without question. But … the other real thing is that people don't really understand that [the track is] a stark and dark reminder of actually what happened.
"The fact that dad walked out, walked away – left mum and I. That was a point of complete change and complete disruption and complete darkness and sadness. I mean, I was only 3, but I recognised that something was up, you know?"
Source: Tom Skinner/nme.com