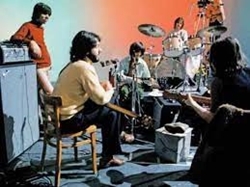 The Beatles at their peak were practically unstoppable. Beatlemania swept the world, smashing chart records to pieces. Yet the band were often their worst critics – and John Lennon called one of their biggest hits "lousy".
On the surface, 'Eight Days A Week' is a fun pop song, with some neat moments of invention. A global hit in 1964, it appeared on the 'Beatles for Sale' album, melding together some Fab Four harmonies with an inventive fade-in intro.
Part of George Harrison's blossoming as a guitarist, the central vocals are augmented by his Rickenbacker guitar lines, adapting a folk-rock sensibility to that trademark Lennon & McCartney songwriting.
Source: clashmusic.com