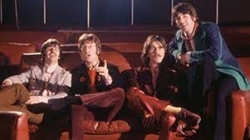 From "I Want to Hold Your Hand" to "Now and Then," the music of The Beatles has continued to serve as the soundtrack to our lives, and if you're a fan of the Fab Four, each album will likely represent something different to you. At the same time, one of their most popular is simply titled The Beatles, although it's better known as The Beatles' The White Album , a double-disc released in November 1968 with 30 songs.
The Beatles' White Album songs, and there are a lot of them, go a long way in both showcasing the strength and creativity of the group while at the same time providing proof positive that John Lennon, Paul McCartney, George Harrison and Ringo Starr were going their separate ways musically. Indeed, the band actually broke up less than two years later.
The album's origins can be traced back to the fact that in February 1968, The Beatles — along with wives, girlfriends and friends — traveled to Rishikesh in northern India to participate in a Transcendental Meditation training course at the ashram of Maharishi Mahesh Yogi.
Source: Ed Gross/firstforwomen.com