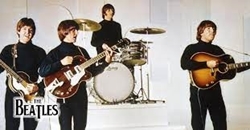 There is one song from The Beatles that is as beautiful as it is lucrative.
The Beatles' iconic songs are a major part of their legacy and have been the driving force behind their success. One song alone has made the group tens of millions of dollars.
The Beatles are the most iconic music act in history, with record-breaking album sales and an indelible mark on the industry. Their innovative approach to music revolutionized the music industry.
The Beatles' catalog is extremely valuable, potentially worth $2 billion. Their music continues to generate significant royalties, showcasing the lasting power and influence of the band.
The Beatles are as big and as good as it gets in the music world, and they're still relevant decades after disbanding. Though they had their problems, some of which were recently brought to light in a documentary, the band went down as legends, and even forged great solo careers.
Source: Anthony Spencer/thethings.com