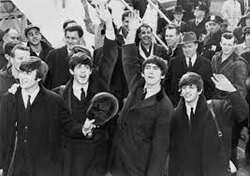 On Nov. 2, Paul McCartney and Ringo Starr of the Beatles dropped a single titled "Now and Then," which they have proclaimed is "the last Beatles song." This track features vocal and instrumental tracks from the two deceased members of the Beatles, John Lennon and George Harrison.
John Lennon originally sang the demo for "Now and Then" in the '70s, and the tapes were given to the Beatles by Lennon's partner Yoko Ono in the '90s. While Harrison, McCartney, and Starr attempted to rework the song in the '90s, Lennon's vocals were too obscured by the track's piano backing to be usable.
Today's version of "Now and Then" was created thanks to new developments in AI audio software. "The Lord of the Rings" director Peter Jackson's studio WingNut Films remixed a few Beatles demos for the Disney+ film "The Beatles: Get Back" in 2021. While working on the film, Jackson's studio also managed to parse out a usable version of Lennon's voice in the "Now and Then" demo. McCartney and Starr then added Harrison's '90s recordings to the track as well as their own modern vocals. Besides aiding the production of the song, Jackson also directed the "Now and Then" music video, which includes vintage footage of Harrison and Lennon edited alongside their aged bandmates.
Source: thecrimson.com