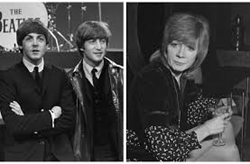 In 1962, as The Beatles began to make a name for themselves in Liverpool, they were handed an audition by major label Decca Records to which the group rocked up and performed 'Love of The Loved'.
The track, which was a mainstay of The Quarrymen's live setlist of the time and proved popular with their then cult following, was mainly written by Paul McCartney but is now classed as part of the extensive Lennon–McCartney songwriting partnership.
The band, who regarded 'Love of The Loved' as one of their strongest tracks at the time, surprisingly decided to never officially release the track having signed their record deal and instead handed the material over to their fellow Liverpudlian Cilla Black who used it to kickstart her career.
Source: faroutmagazine.co.uk