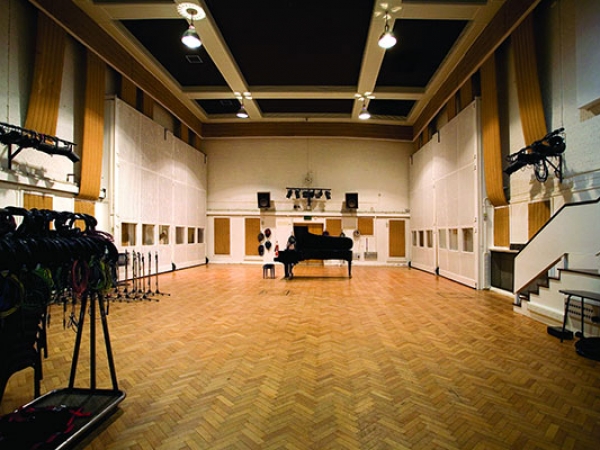 Think of Abbey Road and chances are you'll picture The Beatles walking across that iconic zebra crossing for the cover of their Abbey Road album. To many, the crossing is Abbey Road. But the world-famous recording studios after which the album was named is actually just a little further down the road from the famous photo op, and this month it will open its doors for a series of talks that reveal the magical musical mastery that has taken place there over the years.
Filling music fans in on the secrets of the studio is Brian Kehew – record producer, engineer, musician and author of one of the most comprehensive books on The Beatles' time at the studio.
"I still remember my first time visiting," he tells Scout London. "It was very significant for me, it was like coming home to Mecca. It felt like you were entering a very holy or special room. Many people feel that there is a vibe in there. I don't know whether it's just Beatle fandom or people do actually feel something in there."
Alongside co-author and co-speaker Kevin Ryan, Kehew spent a painstaking 15 years researching and writing his book, Recording The Beatles, that documented in exact detail the processes used by The Beatles – and many other huge artists such as Pink Floyd, The Hollies, Adele and Oasis – to achieve such impressive results at the north London studios.
"I think the impression people have is that the artists who have come through Abbey Road have been the greatest in their era, across many decades now, all the way back to 1930s," says Kehew. "They were the greatest of their time and it all reflects back on the studio."
That said, Kehew is quick to point out that much of the studio's fame harks back to the Fab Four: "I think The Beatles thing is probably about 90 per cent of the recognition, as they named an album after it and the famous photograph enhances it. But when we wrote the book, for us it was not so much about The Beatles but about the studio and the recording process. We became very involved with people who were working at the studio at the time."
The studio has also been used to record film soundtracks for major movies such as Harry Potter and Star Wars. And alongside its illustrious musical past, Kehew also discovered a few secrets: "At one point there was a time when the largest room – which was used for a classical orchestra, it's probably the top orchestra room in the world – wasn't really used by anyone. So they'd put in a badminton court to have games in there when it was empty."
For more on this story: Full Story
Inside Abbey Road, March 8-17, £80, seetickets.com/tour/abbey-road-studios