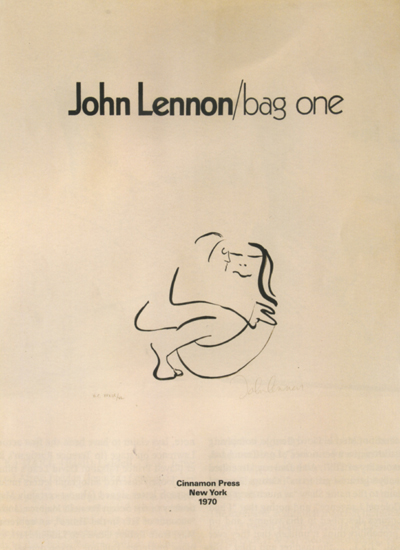 A complete set of the originally not-for-sale (hors commerce) edition of John Lennon's Bag One lithographs from 1970 will now be sold.
No complete copy of this iteration of the first edition has previously been offered for public sale. Numbered in pencil in Roman numerals and signed by John, it is being offered for £85,000 ($133,500) by Peter Harrington Rare Books of London.
Last year, a complete copy of one of those sets intended for sale was offered by New England Book Auctions for $20,000-$30,000.
For more on this story: Full Story