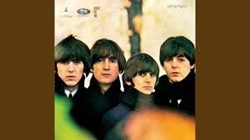 It's impossible to wrap your head around quite how busy The Beatles were during the first few months of 1964.
After kicking off the year with a marathon 18-day residency in Paris - two shows a night, mind you - they re-recorded their hits in German ("Sie liebt dich, ja ja ja!"), played the Ed Sullivan show - twice! - made a classic movie, and a classic album, published John Lennon's book of nonsense verse, hobnobbed with Muhammad Ali, and crisscrossed the globe from Blackpool to Hong Kong to Adelaide to San Francisco.
Nevertheless, as summer turned to autumn the Fab Four were told, basically, 'pull your fingers out, lads, there's wedge to be made.' And so they slunk back to the studio and cracked on with their second album of the year. Their fourth, by the way, in the space of just 21 months.
Source: ClashMusic