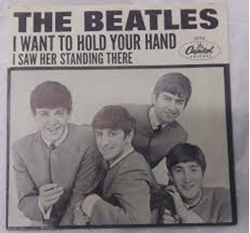 "Love, love me do/ You know I love you/ I'll always be true/ So please love me do."
Do you hear a young man's earnest appeal against a trilling harmonica? This plea, first made by The Beatles to American audiences in 1964, proved to be an effective one.
On this day, Jan. 10, 1964, the British band's first full-length album was released in the United States by Vee-Jay Records. America immediately loved The Beatles back, purchasing over one million copies of the debut album "Introducing… The Beatles" in mere months.
The Beatles' popularity reached icon status with their live performance on The Ed Sullivan Show on Feb. 9, 1964. According to Nielsen records at the time, nearly 40 percent of the U.S. population — about 73 million people — tuned in. The screams of the live audience at that Sullivan taping even drown out the voices of John Lennon and Paul McCartney at times.
Source: Jessica Cosmas/dailyadvance.com