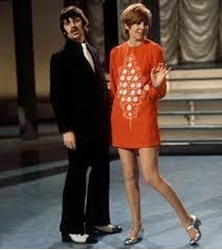 Cilla Black, the iconic singer and TV personality, died this week, on August 1, back in 2015. The actress was 72-years-old at the time and had enjoyed an incredible career that spanned decades.
The origins of her career are rooted in Liverpool under the tutelage of Brian Epstein, the manager of The Beatles. Because of this connection, Cilla was great friends with the Fab Four.
In the 2020 documentary, Cilla: The Lost Tapes, the star's connection with the band was laid bare. The doc revealed that she frequently took exciting getaways with the band on their off-seasons, including skiing trips in Europe.
Although Cilla was great friends with John Lennon, Paul McCartney and George Harrison, it was Ringo Starr who thought a romantic connection was blossoming between them.
Source: Callum Crumlish/express.co.uk