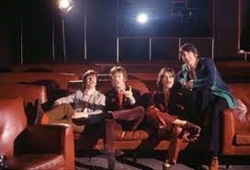 George Harrison said The Beatles' musical direction in 1967 was a big "joke." He said the band wasn't doing anything different, but that was the problem.
In 1977, George spoke to Crawdaddy (per George Harrison on George Harrison: Interviews and Encounters) about The Beatles' musical direction in the first half of the 1960s. He explained that he missed the band's days of performing in Hamburg, Germany. It was a very experimental and creative time for them. They played night after night, but everything and anything was on the table for their shows.
George missed that once The Beatles began touring the world. He said it was a "drag" touring and playing the same tunes.
"I felt stale, you know because you play the same riffs da-dada-ding-ding-dow, you know, 'Twist and Shout' and things," George said. However, once touring stopped, George felt out of touch with the guitar. He'd repeatedly played the same five tunes for months and had turned to the sitar for a bit of excitement.
Source: Hannah Wigandt/cheatsheet.com