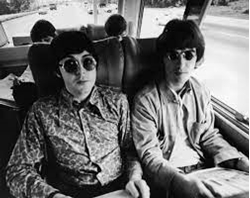 George Harrison and Paul McCartney didn't always have the best relationship, but they were never feuding with each other, as the press often claimed. George didn't like the rumors in the newspapers. When they were boys, George and Paul were tight. Paul was the reason George joined The Beatles. He told John Lennon that George was a great guitarist. In 1963, when the band started to become famous, the bandmates protected each other.
However, their friendship started cracking when George began writing songs. Paul, John, and their producer George Martin acted condescendingly when he came forward with them. Then, George started feeling like a junior member, and Paul started treating him like a glorified session man. Paul told George to play what he wanted, and George could rarely give his input.
Many people have said that George and Paul were the least compatible musically.
Source: cheatsheet.com