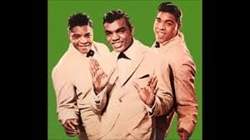 Former LIFE photographer Bob Gomel captured some of the earliest days of Beatlemania. Many of his photos were never shared with the public, until now. VPC
If it were not for the Isley Brothers, the Beatles would still be Liverpool.
That's the word from Paul McCartney, who told guitar legend Ernie Isley of the debt the Fab Four owed the Isleys when they met at the Apollo in the Hamptons benefit in 2012. The Beatles, of course, covered the Isley Brothers hits "Twist and Shout" and "Shout" early in their career.
The Isleys had just finished performing "Shout" at the benefit.
"We came back off the stage, taking selfies and signing autographs," Ernie Isley said. "My wife Tracy said to me Paul McCartney's over there and I said, 'Where?' She points and he was about four tables away. I squeezed through the tables, tapped him on his shoulder and he stood up at his full height and gave me bear hug that cut my wind off.
Source: Chris Jordan, Asbury Park Press