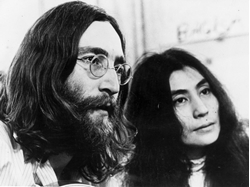 Over 40 years since the Beatles celebrated the peak of their career and changed music forever and today (9 October) would have been John Lennon's 77th birthday.
A singer, songwriter, and activist, Lennon's work remains at the inspirational core of popular music and is cherished in the heart of fans across the world.
On his birthday, we look back at the seven best lyrics of his career.
Tomorrow Never Knows, 1966
'Turn off your mind, relax and float downstream
It is not dying, it is not dying'
Closing the 1966 Beatles album Revolver, 'Tomorrow Never Knows' pinpoints the moment the band took a leap towards a more psychedelic future. The vast imagery in the song's lyrics was adapted from The Psychedelic Experience: A Manual based on the Tibetan Book of the Dead.
Source: Independent News