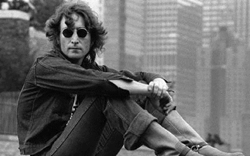 A handwritten note penned by Beatles icon John Lennon is going up for sale for $35,000.
The note sees the Beatles legend accuse the EMI record label of blocking distribution on his 1968 experimental album Unfinished Music No. 1: Two Virgins, because he appears nude on its cover with Yoko Ono, who became his wife in 1969.
In the letter, Lennon angrily writes: "EMI (who have the real control) wrote warning letters to all their puppets around the world telling them not to handle it in any way."
Lennon's ambition was to ensure that he would avoid a repeat of his experiences with EMI, which also distributed The Beatles' Apple Records releases.
Source: BANG Showbiz