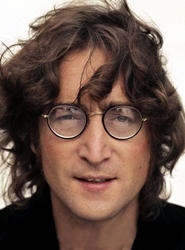 WE SURE HOPE NOT!
John Lennon's killer is hoping that a state parole board will give him his freedom at last.
Mark David Chapman is scheduled to appear before a parole panel the week of August 20.
For Chapman, it will be the tenth time he's been eligible for parole. The previous nine he's been rejected.
But this year, the Parole Board has been more willing to place heavier emphasis to an inmate's behavior behind bars than simply focus on the severity of the crime. Several cop killers and other notorious murderers who had been long denied parole were set free in recent months.
In the past, the Parole Board — even while citing Chapman's clean prison record since 1994 — has cited "the premeditated and celebrity seeking nature of the crime" and routinely said that releasing him would "undermine respect for the law".
Chapman, 63, shot Lennon on December 8, 1980, as the famed ex-Beatle and wife Yoko Ono returned to their Dakota building home across from Central Park after a late night recording session.
Source: New York Daily News/Kenneth Lovet