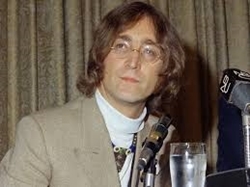 Filmmaker Michael Epstein couldn't believe his luck when Yoko Ono gave him access to hours of forgotten footage of her life with John Lennon.
The singer and performance artist decided it was time to show fans the home videos shot at the couple's Tittenhurst Park home in England and in New York in 1970 and 1971, and called in Epstein to sort through it. The result is John & Yoko: Above Us Only Sky, which will air on America's A&E network next week.
The thrilled director is still pinching himself after realizing he had his hands on Lennon's mythical Clock movie and unseen footage of George Harrison performing with Lennon.
"Yoko realized there was all this material that had been shot that nobody had ever seen," he tells WENN. "I thought I had seen everything and I thought I knew the story, but I remember seeing this footage for the first time and just being blown away…
Source: canoe.com