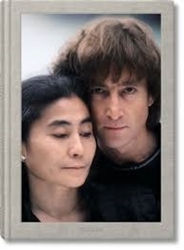 Of his relationship with Yoko Ono, John Lennon once said: "If you love somebody, you can't be with them enough. There's no such thing. You don't want to be apart."
From the outside the two artists certainly seemed inseparable. For many, their love story is synonymous with images entwined around one another, most famously on the cover of Rolling Stone.
Behind the photos, Lennon and Ono's bond was not one without incident or controversy.
The relationship began when they were both married with children, and Ono was widely perceived to have been a factor in The Beatles breaking up. They also separated during their marriage, with Lennon starting an affair that Ono admitted to having encouraged.
Here, 9Honey looks at some of the key moments of Lennon and Ono's relationship before it was cut cruelly short with the former Beatle's murder in 1980.
Source: Kahla Preston/msn.com