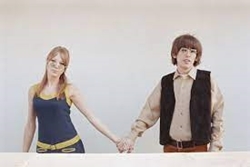 Sparks immediately flew between George Harrison and Pattie Boyd, but their connection wasn't destined to last. As their marriage wore on, Boyd said she felt increasingly isolated from her husband. While it was clear that something wasn't working, Boyd said that the final straw didn't come until she learned about an affair between her husband and Ringo Starr's wife.
Boyd and Harrison met on the set of the first Beatles movie, A Hard Day's Night, and Harrison felt immediately drawn to her. At the end of the day, he asked her out, but she had a boyfriend and refused.
"And then I told my girlfriends and they said, 'You're completely mad! How could you turn him down?'" Boyd said, per Yahoo News. "And I said, 'I don't know, I don't know, what I was thinking.'"
They met again, though, and this time Boyd didn't have a boyfriend.
Source: cheatsheet.com