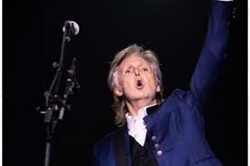 Sir Paul McCartney admitted he has a recurring dream in which the audience at his concert deserts him for the bar when he plays a lesser known song.
The former Beatle, 79, discussed the challenge of choosing his setlists from more than 60 years of music ahead of his Got Back Tour, which began on Thursday April 28 in the US.
Speaking during rehearsals, he said he wanted to include the track Women And Wives, from his 2020 number one album McCartney III, in his upcoming shows but worried fans might switch off.
Source: PA News Agency/centralfifetimes.com