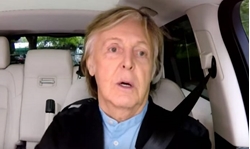 The Beatles icon Sir Paul McCartney has reacted to the UK government taking away £16 million in funding away from his Liverpool's Institute of Performing Arts (LIPA) in a new statement.
"I helped to bring LIPA into life during very difficult times for Liverpool. It is now a highly respected institution all over the world.
Our funding was recently affected by what to me, and the heads of every university in Liverpool, was a flawed process.
LIPA is my passion and part of my legacy. It would not be fair to allow injustice to affect its future. I sincerely hope the Government will correct this error and help us to continue our work successfully into the future."
An Office for Students spokesperson admitted the process but didn't want to comment any further, saying:
Source: Brett Buchanan/alternativenation.net