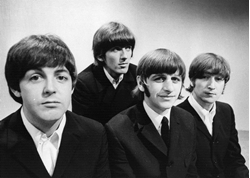 Paul McCartney died in a road accident and was replaced by an orphan lookalike, according to a wild conspiracy theory.
Believers reckon the Beatles frontman suffered a painful death when his car skidded off an icy road and hit a pole in the early hours of November 9, 1966.
And as the story goes, his bandmates John Lennon, George Harrison and Ringo Starr were so worried that his death would derail their success that they covered it up and hired orphaned lookalike Billy Shears to replace him.
Billy gets a mention at the end of the title track of their June 1967 album Sgt Pepper's Lonely Hearts Club Band, where the lyrics say, "The singer's going to sing a song / And he wants you all to sing along / So let me introduce to you / The one and only Billy Shears ."
Source: The Mirror