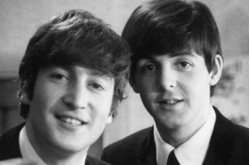 Danny Boyle's new film Yesterday has brought renewed interest in The Beatles' iconic catalog.
As previously reported, multiple classics by the Fab Four infuse July 13-dated tallies after the first full tracking week following the movie's June 28 theatrical release. In the film, the lead character, portrayed by Himesh Patel, finds that he is the only person alive who remembers The Beatles, leading him to begin performing their music and passing it off as his own.
On the strength of the group's five entries on the Hot Rock Songs chart, Paul McCartney and the late John Lennon concurrently debut on the newly launched Rock Songwriters chart, tied at No. 4.
The weekly Rock Songwriters chart is based on total points accrued by a songwriter for each attributed song that appears on the Hot Rock Songs chart (which blends streaming, airplay and download sales data); plus, genre-based songwriter and producer charts follow the same methodology based on corresponding "Hot"-named genre charts. As with Billboard's yearly recaps, multiple writers split points for each song equally (and the dividing of points will lead to occasional ties on rankings).
Source: Xander Zellner/billboard.com