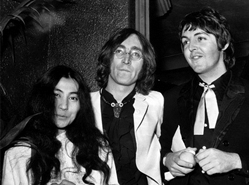 SIR PAUL MCCARTNEY has revealed he doesn't blame Yoko Ono for John Lennon's departure from The Beatles, despite her "intrusive" nature.
Paul McCartney admits taking LSD in Beatles film
Back in 1970 The Beatles split after a decade together becoming what is probably the most influential band in history.
And over the years there have been all kinds of rumours surrounding what caused the breakup.
McCartney and Lennon certainly had a clash and fans have debated how much of an influence Yoko Ono, John's wife, was on this.
But now in a new interview, McCartney has revealed she was not to blame.
Source: George Simpson/express.co.uk