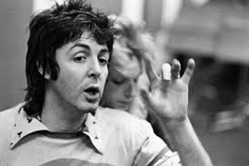 Paul McCartney has a musical career that's spanned more than 60 years, and he's still producing new music. With that many years of songs to choose from, it's understandable that he can't play all of them at every performance. But some fans wish he would dig a little deeper and bring back some old favorites.
They told him so recently, and he explained what's holding him back.
When you start your music career in an iconic band it's a pretty tall order to establish a significant solo career later on. But according to NPR, McCartney was up to that challenge.
After spending the '60s changing the world of music as a member of The Beatles, he didn't let their breakup in 1970 slow him down. The same year, he released a solo album, McCartney.
He then went on to form a new band, Wings. After several successful years, Wings disbanded in 1980, and he released another self-titled solo album, McCartney II.
Source: cheatsheet.com