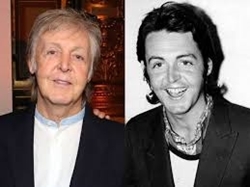 Paul McCartney recently got candid about The Beatles' split in an interview with British GQ.
The 78-year-old music legend said the fallout was "pretty hurtful," largely thanks to his decision to sue the band.
"Well, as you can imagine, that was horrendous and it gave me some terrible times," he said. "I drank way too much and did too much of everything."
In 1970, after the four Beatles went their separate ways, McCartney filed a lawsuit to dissolve the band's contracts with its publishing company, Apple Corps, and notorious manager, Allen Klein. McCartney told GQ that his distrust of Klein was the catalyst, twice calling him a "f---ing idiot."
According to McCartney, Klein would have owned the band's music if not for the lawsuit.
Source: msn.com