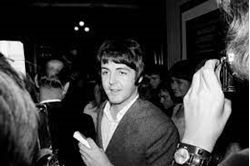 The Beatles broke up due to "personal differences, business differences, musical differences," according to Paul McCartney. After one member walked out on a rehearsal in The Beatles: Get Back, McCartney had a second idea to break the news to the public — with a broadcast-inspired final live performance.
Years after their final concert, fans got new footage of The Beatles thanks to the Disney+ documentary series The Beatles: Get Back.
There, John Lennon, McCartney, George Harrison, and Ringo Starr wrote and rehearsed "Get Back," "I've Got A Feeling," "One After 909," and "Dig a Pony." One member of the band even walked out during a rehearsal, saying he was officially done with The Beatles.
Source: cheatsheet.com