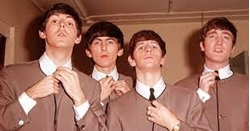 The Beatles - consisting of members of Paul McCartney, John Lennon, George Harrison, and Ringo Starr - were catapulting into mainstream success with screaming girls at their door.
The iconic foursome are still recognised as being the biggest band the world had ever seen - despite having ended over 50 years ago.
Millions of fans around the world were left heartbroken when the band went their separate ways back in April 1970.
Paul - who recently celebrated his 80th birthday - was the member to deliver the jaw-dropping news as he launched his first solo album.
Speculations around their split have circulated throughout the years - especially of arguments and splits between the band.
Fans initially blamed John's wife, Yoko Ono, and Paul's wife, Linda, but it seems problems for The Beatles started years before their break-up - when the death of their manager, Brian Epstein, left a hole at the helm of the band.
Source: Grace Hoffman/mirror.co.uk