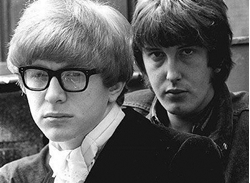 Peter Asher has revealed he is ready to run to Sotheby's with the music at a moments notice
The number is World Without Love, a discarded Beatles track written by Macca which he kindly donated to the then unknown Peter and his music partner Gordon Waller, aka harmonising, cut glassaccented British folk rock duo Peter and Gordon.
The mournful but catchy ditty became a number one smash hit for them on both sides of the Atlantic in 1964 as part of the "British pop invasion" led by The Beatles and made university student Peter - older brother of McCartney's teenage actress girlfriend Jane Asher - an overnight star.
"Paul wrote out the words and the chords of the song for me on a piece of paper," recalls Peter.
"You'd better believe I've locked it away in a safe for the time when the music business goes completely to hell and I can run to Sotheby's like the wind," chortles the delightfully humorous and self-deprecating Peter, 73.
Source: Kathryn Spencer/express.co.uk