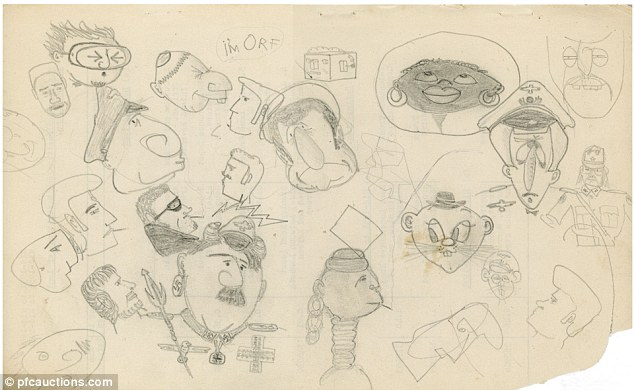 A doodle drawn by Paul McCartney when he was a teenager has fetched £3,764 –or $5,650 US--at auction.
The pencil sketch, from Paul's days as a student at the Liverpool Institute High School for Boys, shows multiple faces with different expressions on a single sheet of paper.
While he was not an art student like his future bandmates John Lennon and Stu Sutcliffe, Paul won a prize at the age of 14 for a drawing he did of St Aidan's church on the housing estate where he lived.
For more on this story: Full Story