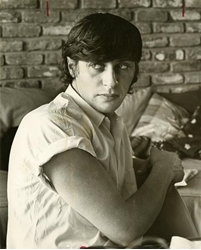 He was The Beatles' original drummer, the one that got replaced by Ringo Starr and missed the ride to music immortality. Which might also make him the disgruntled Beatle.
But was Pete Best the best-looking Beatle?
RELATED: John Lennon's last years in Palm Beach
Recently discovered in The Palm Beach Post's archives is this November 1965 photo by Miami News photographer Charles Trainor. The Miami News was the Post's sister paper. At the time, Best was spending the weekend with a disc jockey in Coconut Grove. It was about one year after the Fab Four conquered America, visited the Sunshine State and performed in Miami Beach on "The Ed Sullivan Show."
Tastes differ — some prefer Paul McCartney, the "cute one," or the spiky appeal of John Lennon. Some even prefer the offbeat charms of George Harrison and Starr.
Source: Larry Aydlette - Palm Beach Post Staff Writer