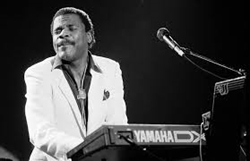 Despite passing away relatively early, the legendary keyboardist had the privilege of playing with some of the biggest names of different genres, from Little Richard to The Beatles.
Late American musician Billy Preston passed away 14 years ago at the age of 59, and his talent was so impressive that he caught the attention of several high profile soloists and bands that recruited him as a session keyboard player.
But apart from recording and touring with at least four generations of musicians (he even played with the Red Hot Chili Peppers), Preston cemented his reputation as a solo artist with several albums and No.1 hits.
Source: Pedro Marrero/news.amomama.com