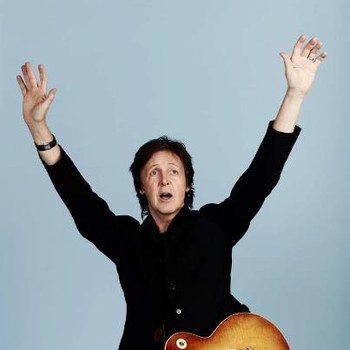 Report: Newspaper says Paul McCartney to play Quebec in July
A Canadian newspaper reported Thursday that a deal has been reached for Paul McCartney to perform in Quebec this July at the outdoor Plains of Abraham where he played in 2008.
Le Soleil (The Sun) said the concert will take place July 23. McCartney last played the Plains of Abraham almost five years to the day of the new show on July 20, 2008, to celebrate the 400th anniversary of Quebec.
McCartney fan Bob Gannon, who has attended over 100 McCartney shows, and attended the 2008 show, told us, "This large park was filled to capacity. I remember for those who had waited all night in line to be in front of the stage was opened, the mad rush to the stage to get the best position. It was a stampede. Glad I decided not to worry so much about where I was and to just enjoy the free concert. The park was filled, the streets around the park was filled with people watching video screens and sound systems erected for people to see and hear the show. It was easily 750,000- 1,000,000 people there."
Source: Beatles Examiner
Photo Credit MPL Communications Ltd.