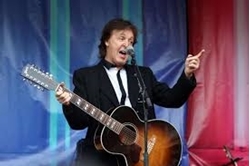 EVEN for age-defying rock stars, there comes the inevitable swansong. The final curtain of the last performance before shuffling off into some kind of Valhalla-style afterlife, where tales are told of glory days, of the debauchery and excess all areas that is part and parcel of touring.
In the last 12 months, Elton John, Ozzy Osbourne, Neil Diamond, Kiss and the grizzled remnants of Lynyrd Skynyrd have announced end-of-the-road tours. Paul Simon has already embraced the sound of silence with a final show in September in New York while fellow Sixties luminary Joan Baez is also packing away the touring set list for good.
But for all those happy to exit stage left after decades of strutting vanity, there are still others who continue to rage against the dying of the light and the onset of their twilight years. Mick Jagger, Keith Richards, Robert Plant, Neil Young and Bob Dylan are still rocking well into their eighth decade, having long ago sold their souls for rock 'n' roll in some kind of Faustian pact.
Source: Ken McNab/heraldscotland.com