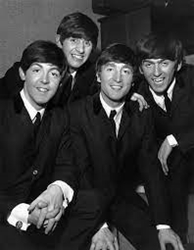 Ringo Starr was a late addition to The Beatles.
Ringo Starr said that he was angry for a long time after the band broke up.
Years after The Beatles broke up, Ringo Starr said he has calmed down.
Ringo Starr spent years of his life dedicated to The Beatles and found it difficult to cope after the band broke up. He explained that for two decades, he stewed about the end of the band and tried to cope with it using alcohol. He said that because of this, many of his post-Beatle years are a blur to him. These days, though, Starr says he's dedicated himself to his health.
Starr joined The Beatles in 1962, replacing the original drummer, Pete Best. His bandmates quickly realized that he would be a good fit in the group.
Source: Emma McKee/cheatsheet.com