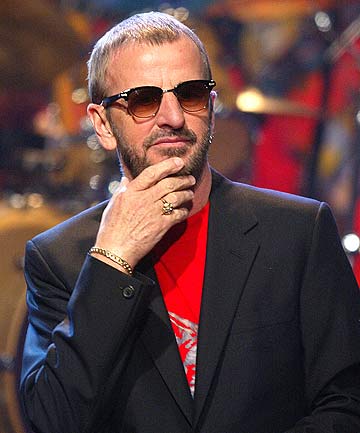 In a video uploaded to the internet Monday,Ringo Starr says happy birthday to an old friend, Willie Nelson.
"I'm getting in a cowboy mood," Ringo says, wearing a cowboy hat and flashing the peace sign. Willie turns 80 on April 30.
Ringo and his latest All-Starr Band can be seen in the just-released "Ringo at the Ryman" DVD. It's a lively show, but it gets even livelier when his brother-in-law Joe Walsh makes a guest appearance to help celebrate Ringo's birthday.
His version of "Rocky Mountain Way" with the All-Starrs brings a definite spark to the proceedings. The segments with Todd Rundgren, Gregg Rolie and Steve Lukather are good as well.
Source: Examiner