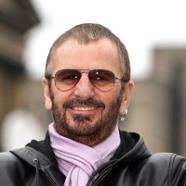 A DVD titled Ringo at the Ryman--recorded in Nashville on Ringo's 72nd birthday last July 7th--is due March 19th.
The video features Ringo's current All Starr Band lineup, which includes Todd Rundgren, ex-Santana/Journey singer/keyboardist Gregg Rolie, Toto guitarist Steve Lukather and Mr. Mister singer/bassist Richard Page, playing their respective hits. Ringo's borther-in-law, Joe Walsh, makes a special appearance, peforming his classic, "Rocky Mountain Way".
The show finishes off with a performance of "With a Little Help from My Friends" that features special guests, including All Starr Band alums Felix Cavaliere of The Rascals and Richard Marx, plus country stars Kix Brooks, Vince Gill, Brad Paisley and others.
For more on this story: Full Story